When it Comes to Your Mail, We'll Sort It All Out
Quicksilver Mailing Services simplifies mailing for your business. We save you time and money and help improve the communications between your business and your customers.
Our History
Founded by Frank Farley in 1982, Quicksilver Mailing Services is a USPS mailing specialist. Over the past three decades, we have adapted to incorporate state-of-the-art technology to better serve our clients and to stay on top of industry changes. We have also added new services in addition to our popular mail preparation and sorting offerings.
When you work with Quicksilver Mailing Services, you can rest assured that your mail is in great hands, and your business will benefit from working with us. We welcome your questions and are here to help in any way possible. Please contact us today to let us know how we can best serve your business, and learn how our services can benefit your business here. (link to contact page) (link to services page)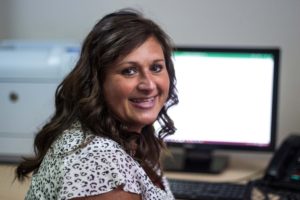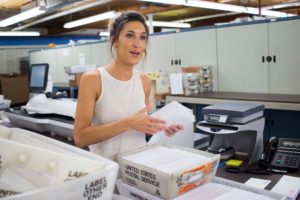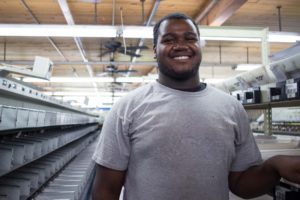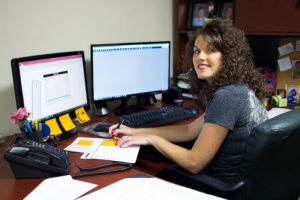 Our most valuable asset is our team.
Our large staff is guided by a handful of employees who have been with us for over 20 years, and they are why and how we are able to provide the best possible service to more than 200 local businesses.
"Mail might not be glamorous, but the team we have here and our ability to provide value to our clients makes us feel special"

Frank Farley
Founder and Owner
Frank Farley
Founder and Owner
Frank's passion is his employees, which are like family to him. He jokingly considers himself the Director of Labor Avoidance and puts his trust in his staff. "I hire skilled people to handle our processes and run our machines, and I stay out of their way." Frank founded Quicksilver Mailing Services with his brother in 1982, and has grown the business to now process hundreds of thousands of pieces of mail each day.
Karen Cearlock
General Manager
Karen is an all-star who has taken on every role within the business over her 20 years with the company. As the Quicksilver Mailing Services General Manager, a role she has proudly held for the past 10 years, she oversees the management and production of 70 employees.
Kevin Seiders
Manager of Sales and Customer Service
Kevin Seiders, our Manager of Sales and Customer Service, first started with Quicksilver Mailing Services in 1994. He has served many roles within the business, and his knowledge, work ethic, and personality help him provide great service to our valued customers.
John Lowe
Facility Manager
John Lowe is Quicksilver Mailing Service's Facility Manager. After starting with the company in 1994, John's role has expanded. He now supervises all of our transportation operations, which includes a fleet of 20 vehicles that make daily pickups and deliveries.
Jacinta Catalano
Head of Administration and Bookkeeping
As our head of administration and bookkeeping, Jacinta keeps our business moving and has been an important part of Quicksilver Mailing Services since 1998.