Straightforward Services That Deliver Extraordinary Value
For over 30 years, Quicksilver Mailing Services has brought value to Central Illinois businesses by providing mailing services that save your company time and money, and streamline your mailing process. Our services have evolved over the years along with the growth and expansion of our company, which now processes over 400,000 pieces of mail each day.
Today, over 250 businesses in Central Illinois trust us to handle the processing of their mail and make an otherwise stressful part of their operations simple. Here are the services that make this possible and can save your company time and money: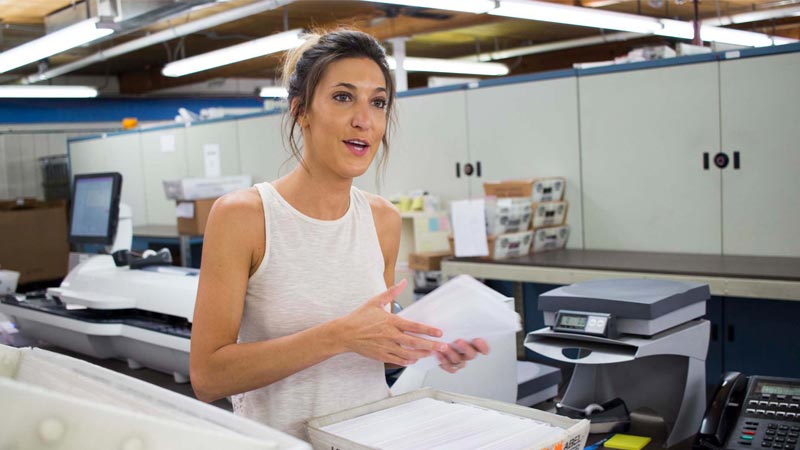 Mail Preparation
Let us put our equipment, expertise and team to good use to prepare and deliver your mail from start to finish. Printing, addressing, barcoding, USPS entry—we can do it all.
Mailing List Management
Quicksilver can turn your mailing list into a lean and effective marketing machine. By managing your list while executing your campaigns, you will get the most out of your marketing budget. We are able to process your mailing list for the following:
Barcoding
Change of address information
Remove duplicate addresses
Identify household addresses based on last name
Identify undeliverable addresses
Additionally, we provide services to suppress deceased addressees, suppress the Direct Mail Association Do Not Mail Participants, identify business addresses, match email addresses to physical addresses and rooftop Geocoding.
Presorting: Letters, Flats, Parcels
Barcoding saves your company money. Quicksilver can take any fully prepared letter, flat, or parcel and barcode it using optical character readers. We capture data on every item and pass it on to the USPS so we can track each piece of mail in the USPS delivery system. Quicksilver also combines client mail to achieve the largest volume discounts possible.
Mailroom
Let us use our mailroom to make yours more efficient. Quicksilver provides a daily mailroom service that allows you to reduce your need for equipment and personnel. We process as much of your mail as possible for discounts and provide postage accounting reports that are accurate and easy to understand.
Marketing
Don't have the mailing lists you need? Quicksilver develops accurate and targeted mailing lists with the top mailing list brokers based on your desired target demographics.
Transportation
Quicksilver provides daily pickups and has a fleet of 20 delivery vehicles that can be made available at a moment's notice. Pickup and delivery for most projects are free.